'At the End of the Day'
Click on the mp3 player to listen to or download the demo track.
This beautiful album was recorded in 2007 with fabulous flautist Joanna Sullivan.
01 Airstream short Demo.mp3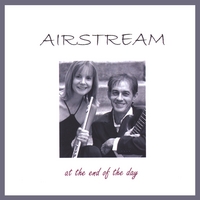 This beautiful album features Andrew Hobler on guitar and Joanna Sullivan on flute. The 3 original pieces are joined by the widely known works of Bach, Faure, Pachabel and Tarrega to provide a wonderfully soothing and refreshing journey.
A Selection of Original Pieces

These and many other original pieces are available for purchase here.

01 Here There and Everywhere.mp3